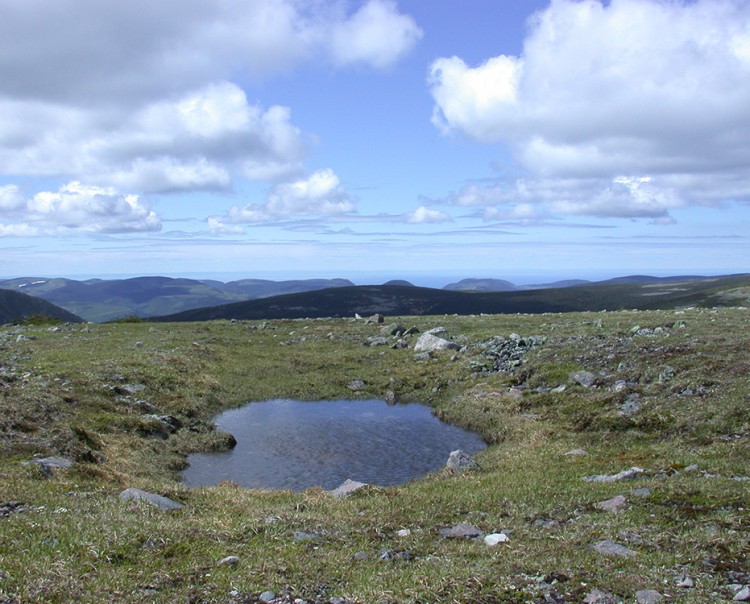 Return to Ecosystems
The Tundra
This arid environment characterizes the spaces of the Far North as well as the summits of some Gaspé massifs. There are therefore the Arctic tundra and the Alpine tundra.
Its climate is harsh: the cold prevails most of the year, the summer is short and frequent winds can be violent.
Arctic tundra occupies large territories and receives little precipitation. Alpine tundra occupies small areas on summits above 1,100 metres above sea level. It receives some of the highest precipitation in Quebec.